A two hour reception hosted by Stephen Simonian and Larry Falbe of the Lake County GOP was held for Judge Dan Shanes, candidate for Illinois Supreme Court.
Shanes is the presiding Judge of the Felony Division 19th Judicial Circuit in Lake County. Shanes was first appointed to the bench in 2007 and by 2010 had been appointed as a circuit judge in the 19th Judicial Circuit. Since then, he's been reelected in two different cycles (2012 and 2018).
Shanes earned his bachelor of arts from the University of Iowa and his juris doctor from the DePaul University College of Law.
Ticket levels for the event ranged from a low $75 to a high of $2500.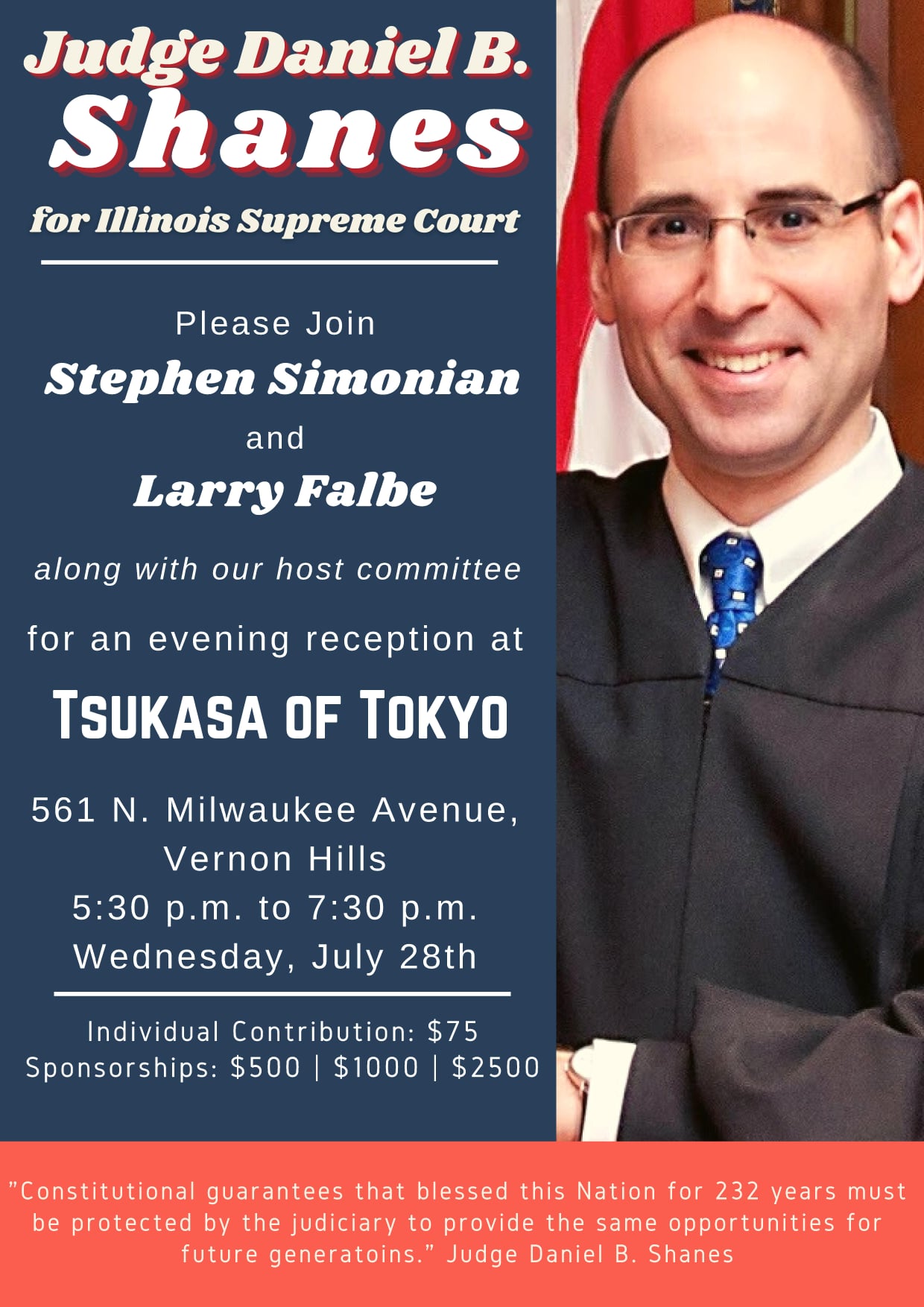 *UPDATE 9/30/2021 – according to Illinois State Board of Election records, candidate Shanes has hauled in over $100k in campaign contributions.