Dawn Abernathy is a candidate for Mayor the Village of Mundelein in the 2021 election cycle. On her Votesmart bio, she is a self described "politician." After a failed bid for State Representative, Abernathy now seeks to be Mayor. Dawn has a long history of volatile behavior with people in our community and negative interactions with the Mundelein Police Department.
11/24/2015 – Abernathy Calls Police on a Family Friend
According the police report, Abernathy loaned a vehicle to someone she knew and then called the police to have the vehicle returned. Her target asked the police how to obtain an order of protection against Dawn.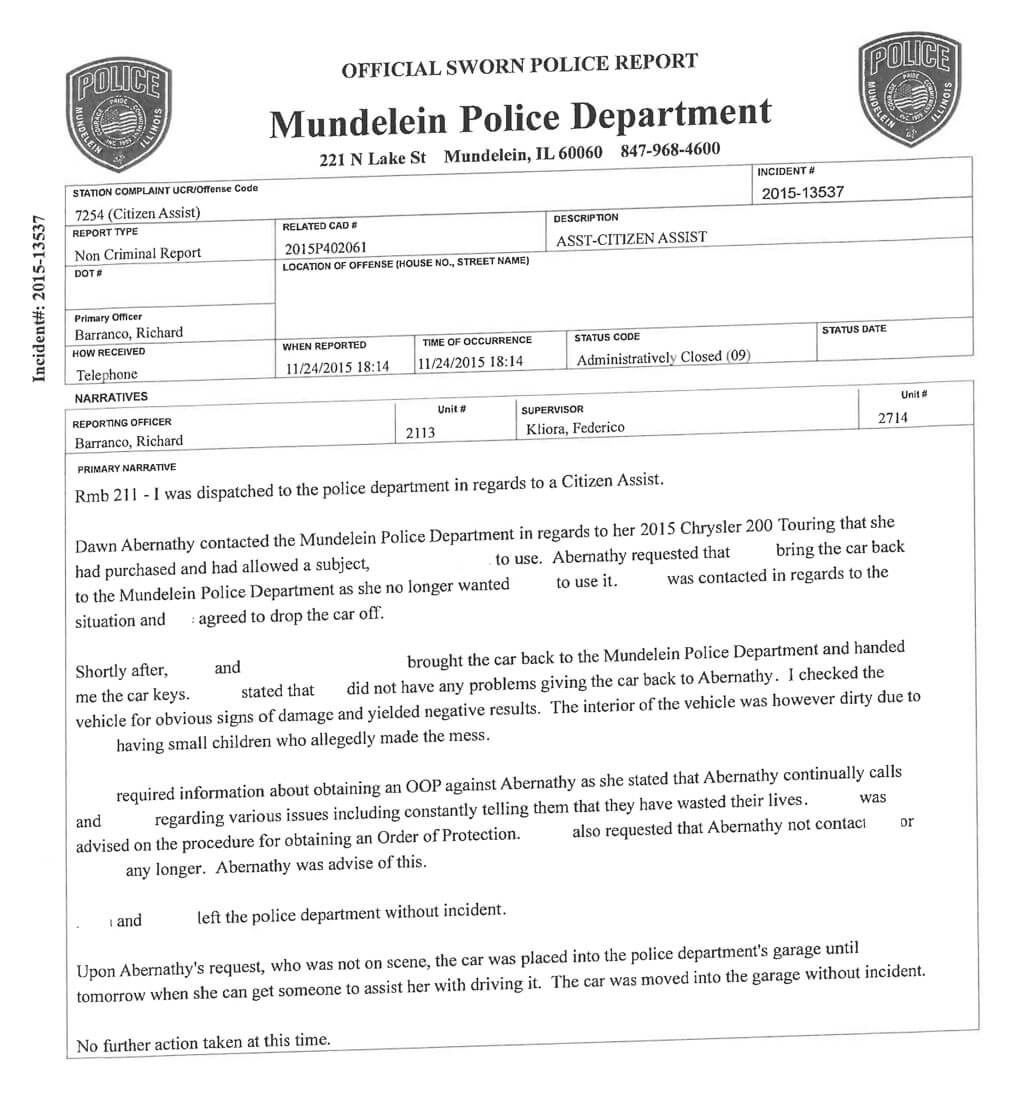 12/18/2015
Shortly before Christmas, Dawn Abernathy was kicking someone out of her house and called the police before they could come and pick up their belongings.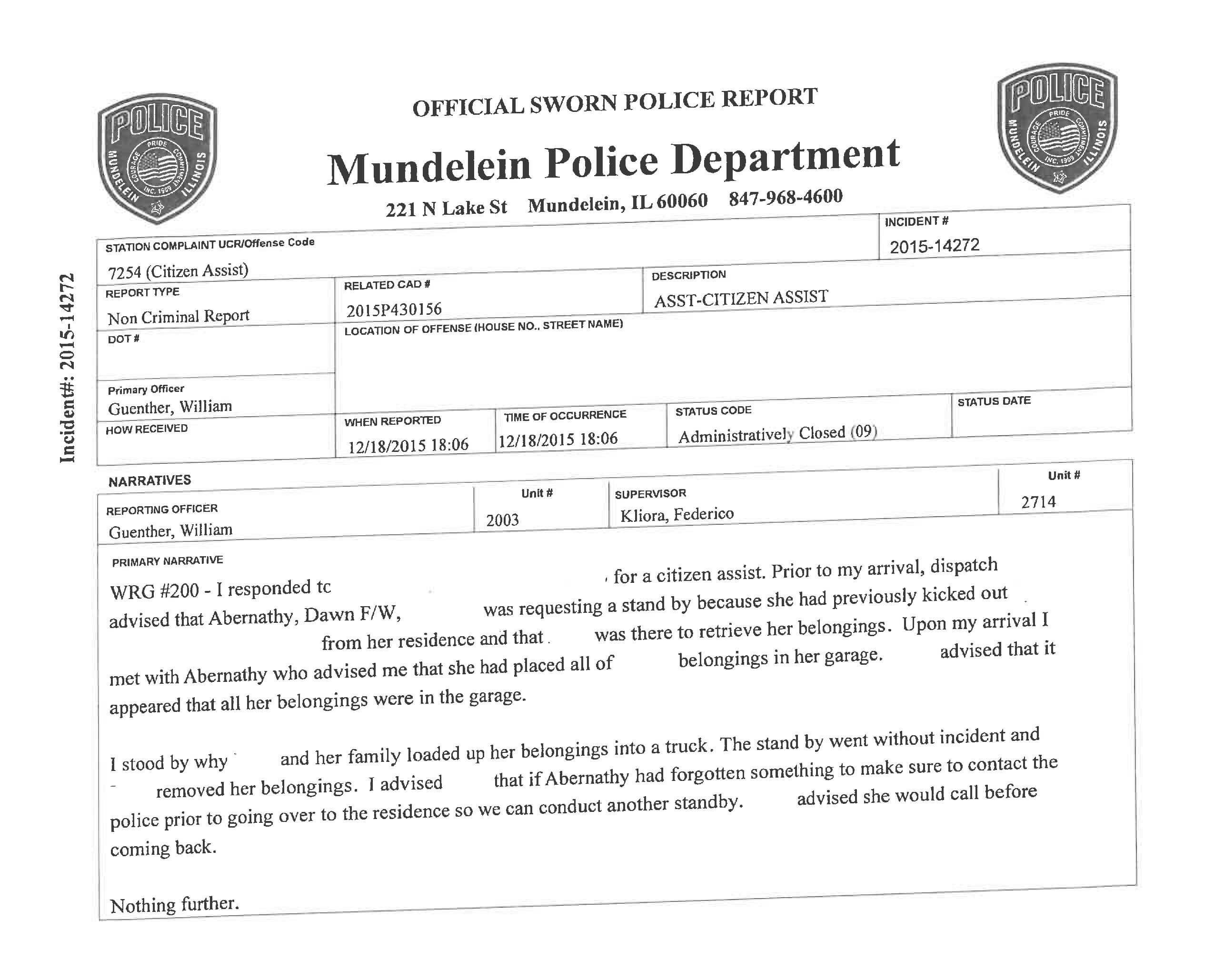 7/26/2017 – Investigated for Battery
Dawn was investigated for battery where she allegedly slapped someone in the head. She also reportedly yelled at the mother while children were present. Arising from the same incident, Dawn called the police on a resident accusing them of operating a vehicle while intoxicated. The police pulled over the vehicle and the resident was not charged. Abernathy was interviewed at the police station regarding the events and accusations made.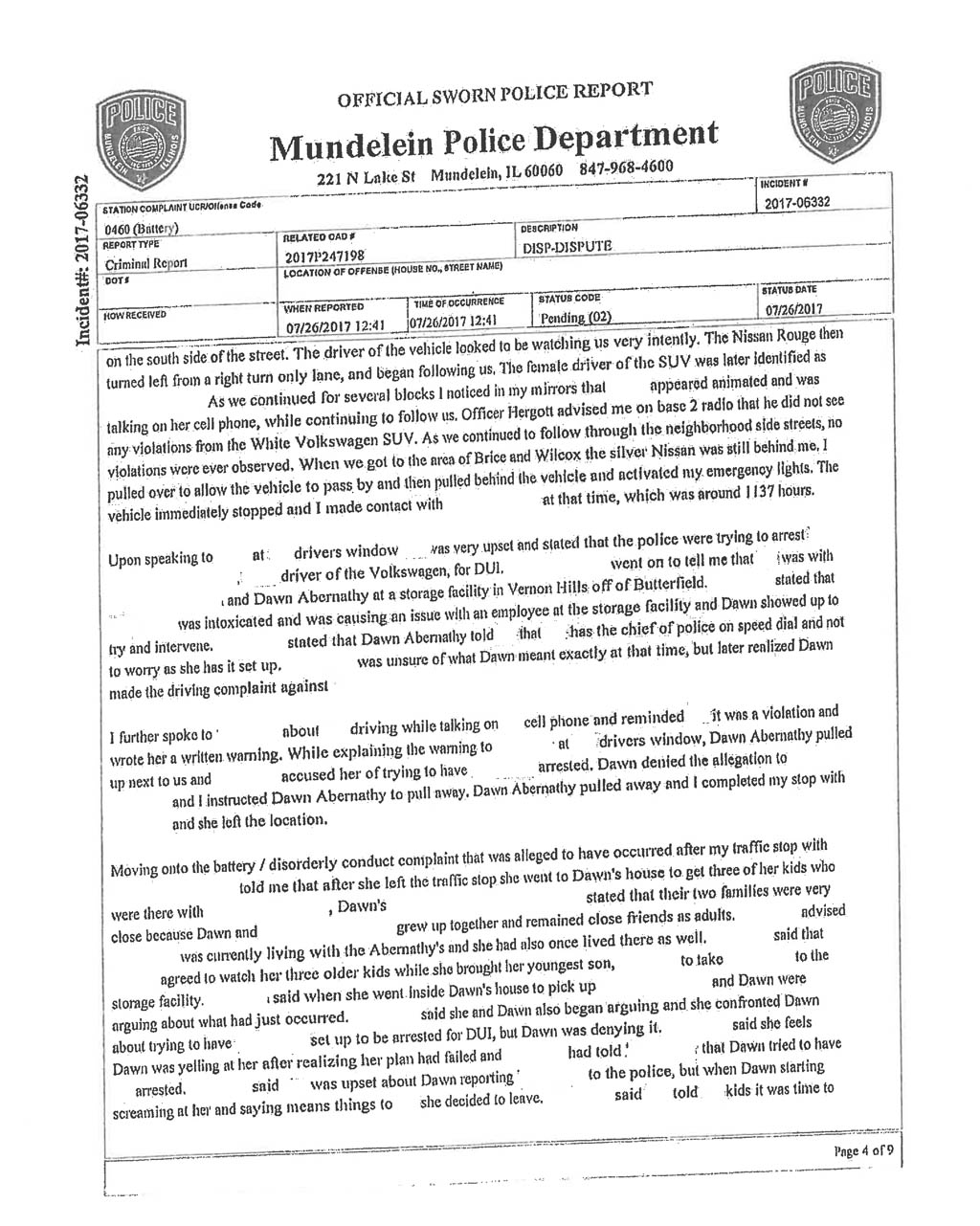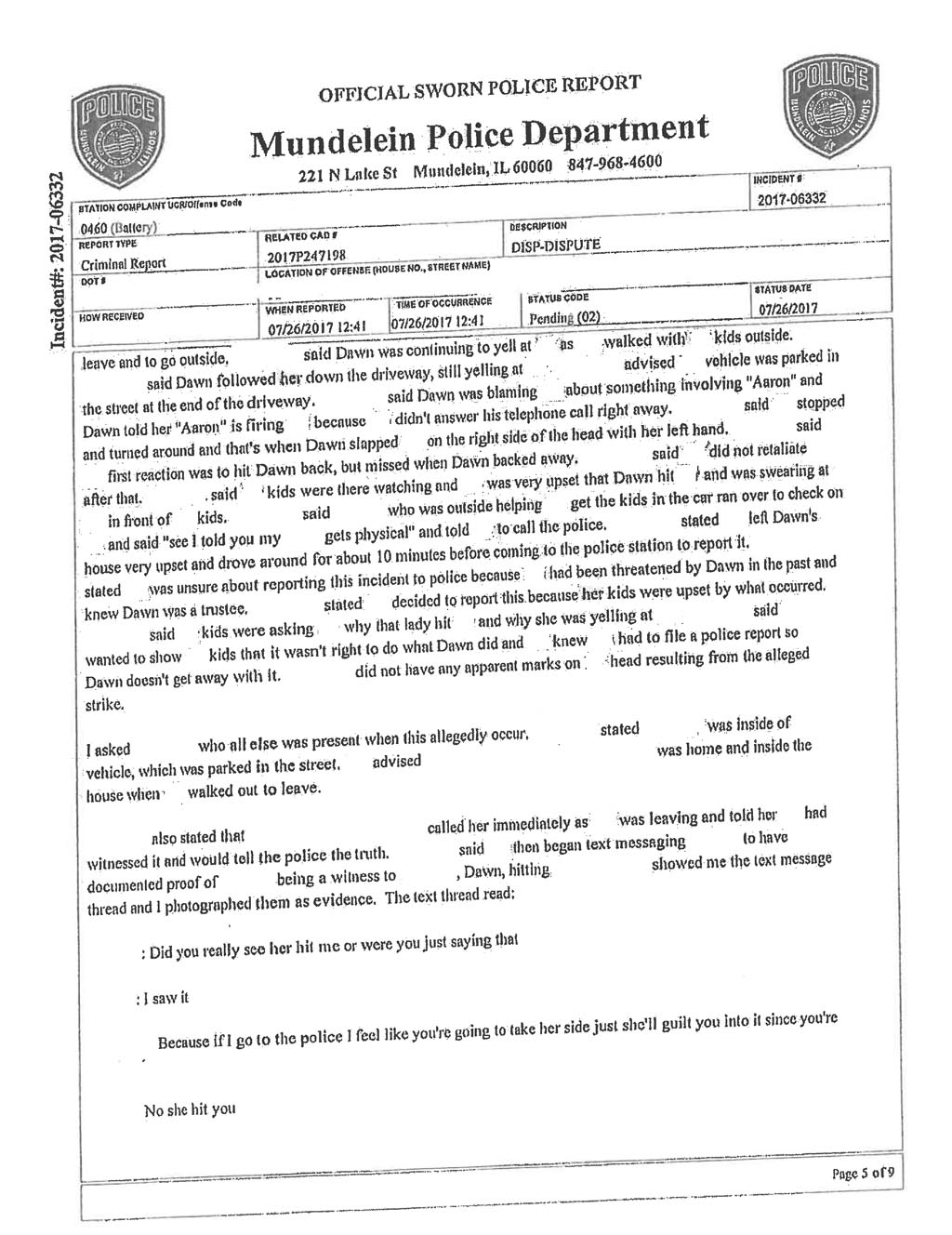 8/7/2017 – Threatening Messages
It was reported to the police that Abernathy left a set of threatening voice mail and text messages.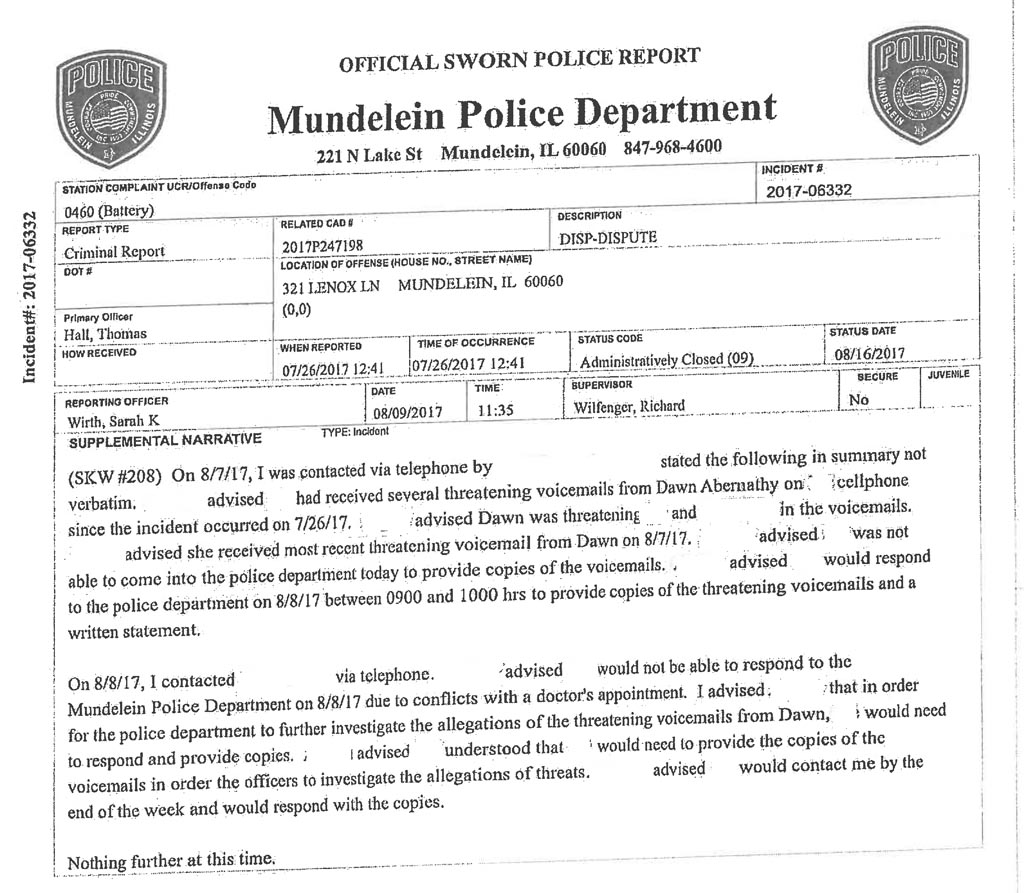 8/18/2017 – Conflicting with Residents at a School Bus Stop
According to a Mundelein Police report, Dawn Abernathy was hanging around at a school bus stop. Residents reported a suspicious circumstances call and identified Abernathy who was present at the bus stop. According to witnesses, she drove away when she realized she had been identified.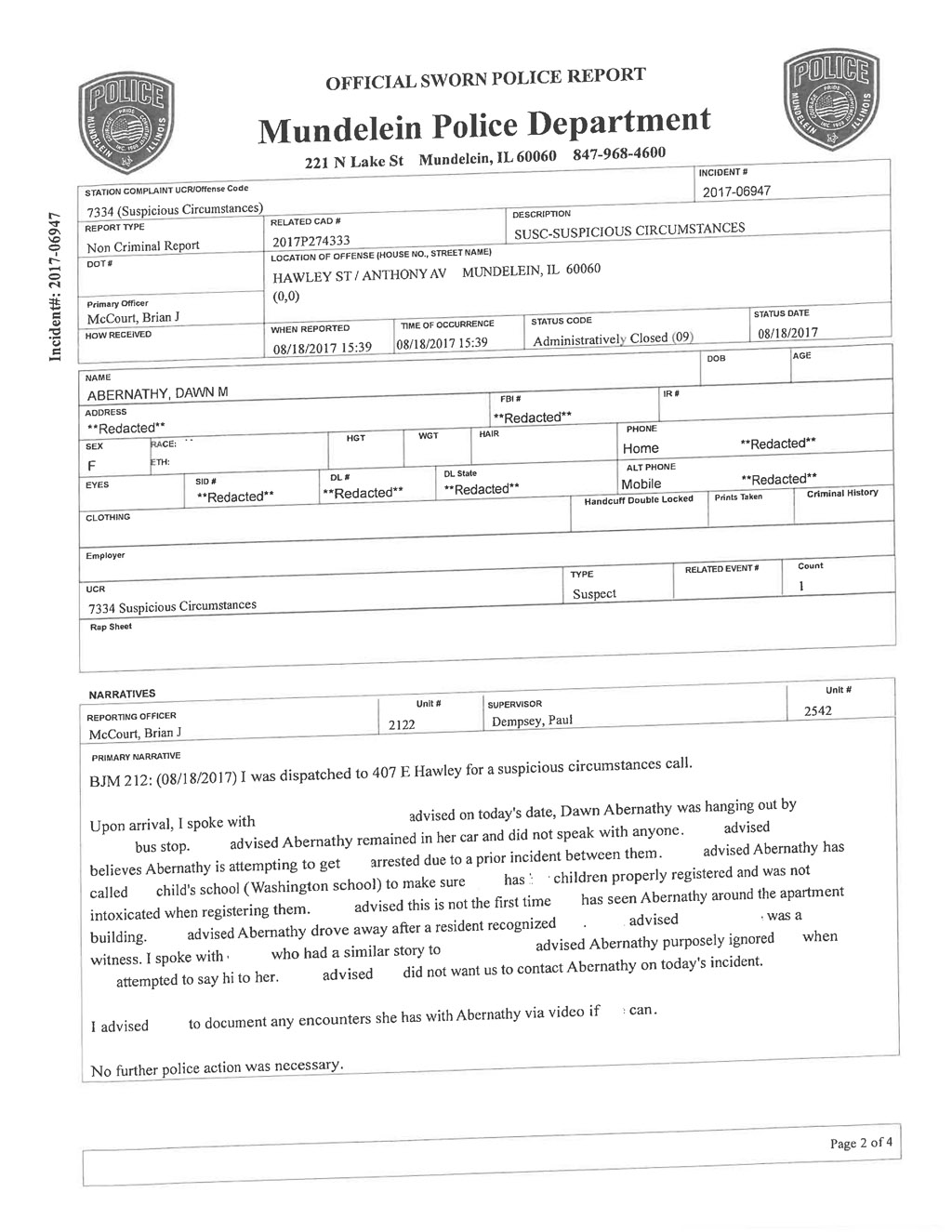 9/10/2017 – Shouting at a Fire Department Open House and Harassing Children
At a Mundelein Fire Deparment Open house, Dawn Abernathy began shouting loudly at a family in attendance. According to witnesses, Abernathy came close to one of the children and insisted that her "mother was a drug addicted loser."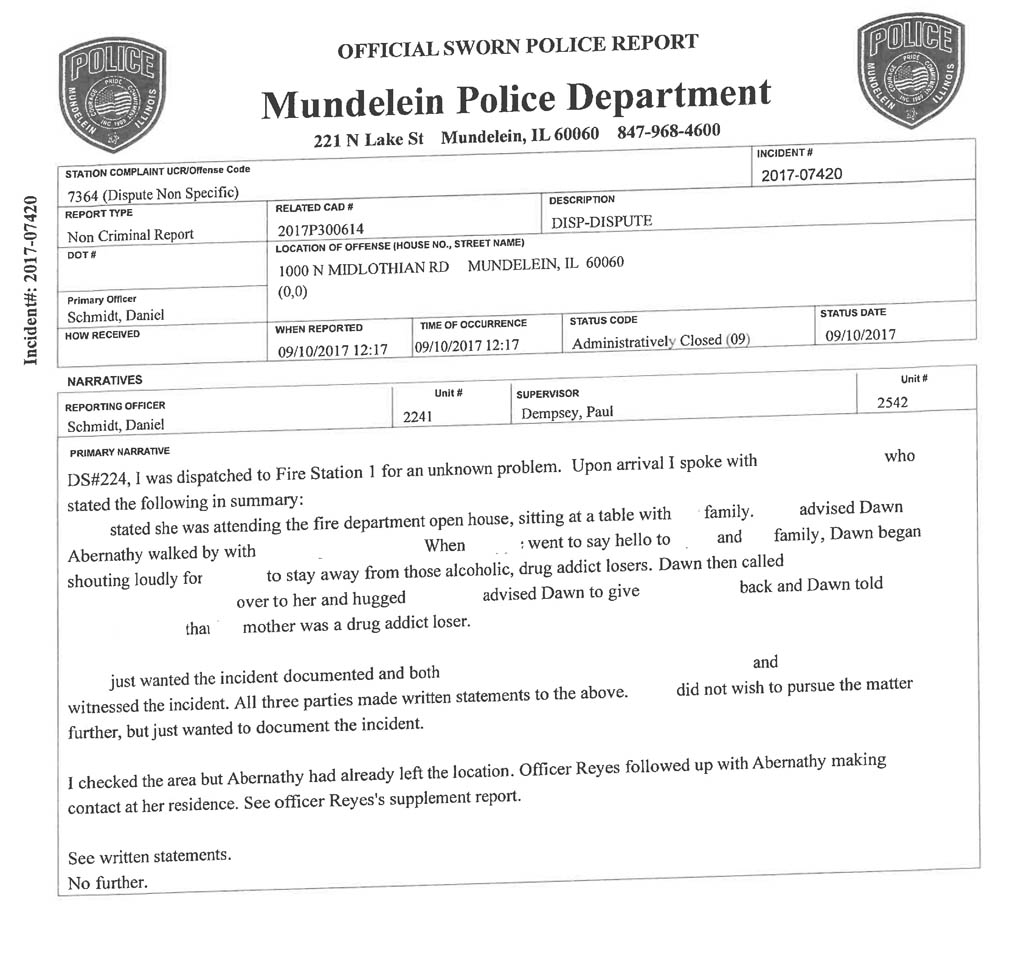 9/13/17 – Abernathy Hanging Around at a School Bus Stop
According to a police report, Dawn was hanging around a school bus stop watching children get on and off buses. Witnesses also reported that Abernathy gave a parent the finger. Police advised citizens to get an order of protection.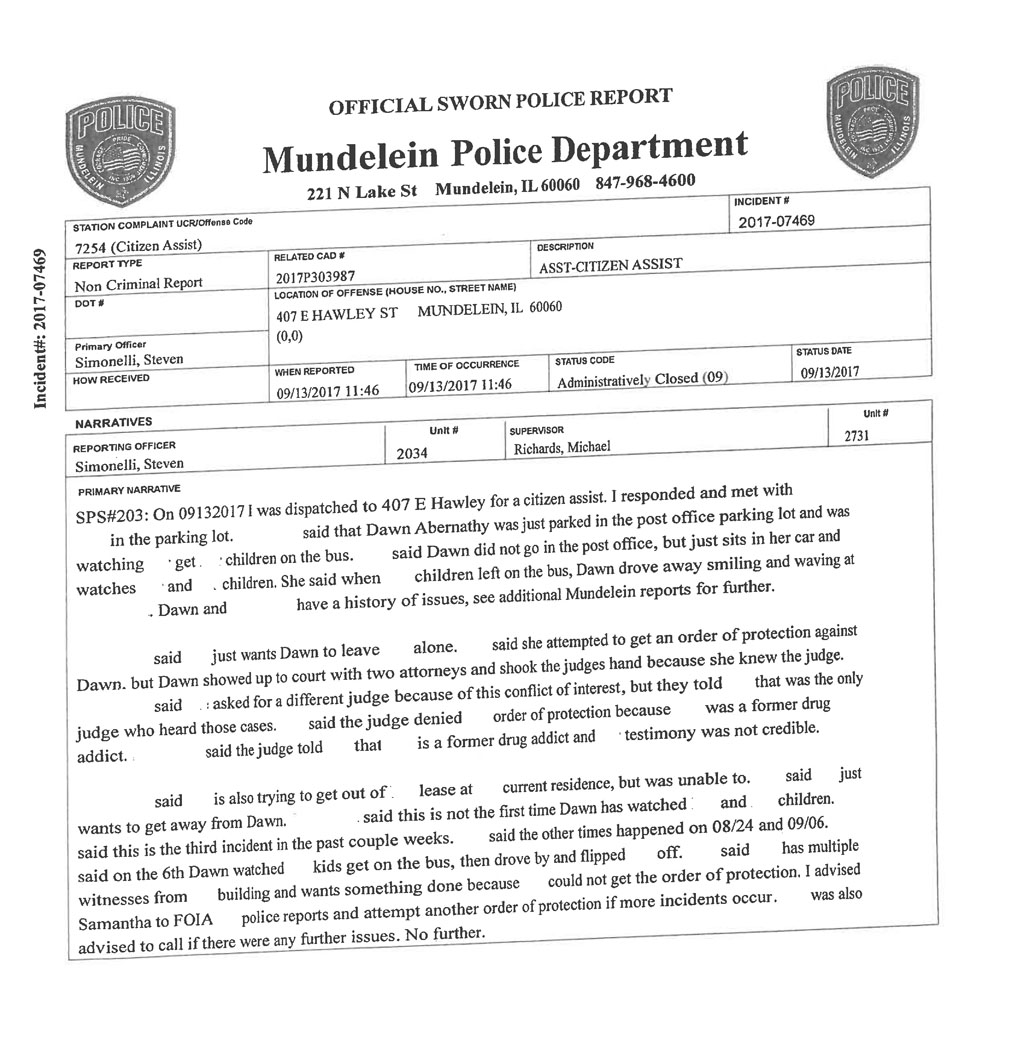 10/10/2017 – More Suspicious and Harassing Behavior at a School Bus Stop
Police were again called to a school bus stop regarding Abernathy who described her behavior as "suspicious and harassing." The witnesses describe Dawn's presence at the bus stop as an ongoing problem.