Midwestern residents woke up to a distinct haze in the air and reduced visibility. This is due to a combination of smoke blowing south from Canadian wildfires and a heat inversion.
The air quality levels have plummeted to unhealthy levels for people of all ages. The US EPA ranked the air quality in Illinois and Wisconsin as the worst of any major city in the world. People with respiratory conditions are particularly advised to remain indoors.
The smoke has a distinctive plastic aroma to it, that is palpable at times. Julie Vargas of Waukegan said, "this is harsh! I've been blowing my nose all day. No fun for allergy sufferers like me."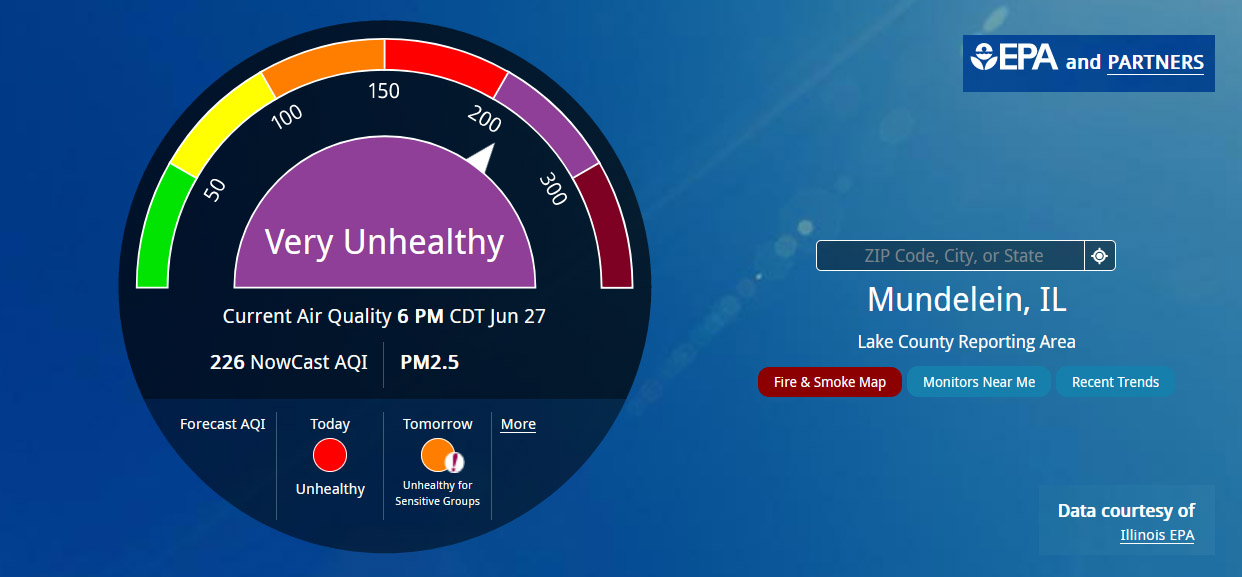 Some residents were spotted wearing masks used during the pandemic. However, most of those will do little to protect against smoke.
The air quality alert remains in effect until midnight Wednesday.