As of Monday March 14th and under the new electoral primary schedule, Lake County Democrats have completed the signature process. Most were early and submitted on the first day at the respective election authority. Others waited for the last day to file. Those who filed on the last day were largely precinct committeemen. Here is a sample of local dems and their official announcements regarding their filings.
Sam Yingling for State Senate
Today, candidate for state senate, Sam Yingling, announced that he has turned in his signatures for the office in the 2022 primary election. On his facebook, Sam wrote, "It's official! Today I turned in my nominating petitions for the State Senate! Thank you to our team of amazing volunteers who helped collect signatures for my name to appear on the ballot! I'm incredibly grateful for everyone's hard work!" Yingling is endeavoring to fulfill his personal goal of attaining higher office. He has also launched a campaign website which can be visited at Sam Yingling for Senate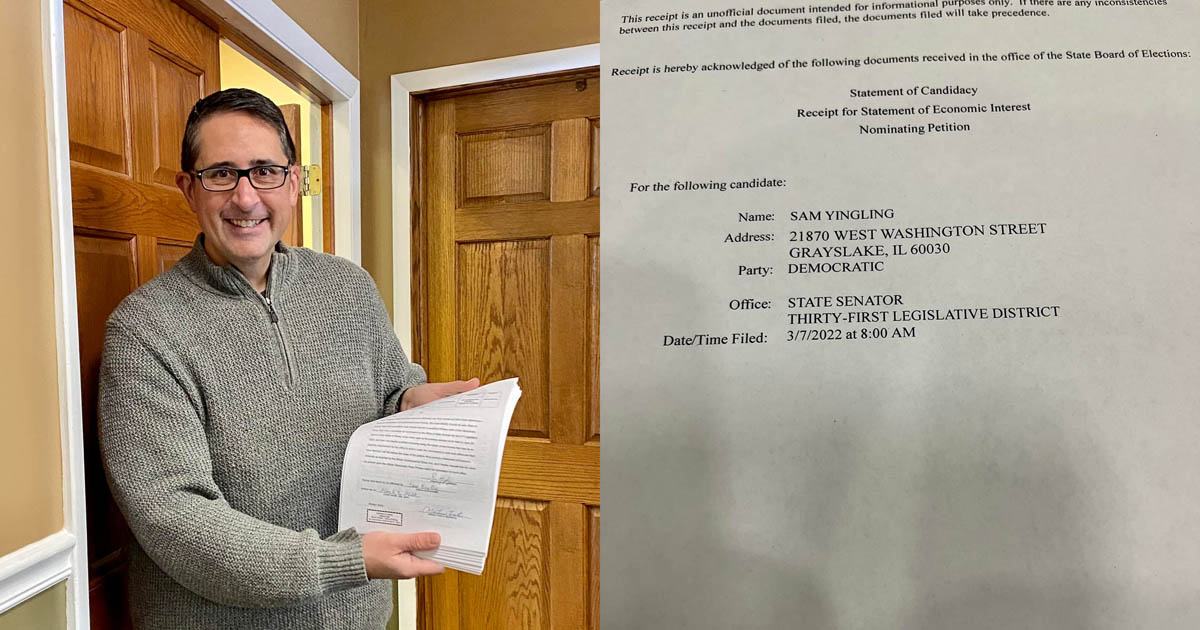 Mary Edly-Allen for State Senate
Also running for the senate seat against Yingling, Edly-Allen wrote, "It's official! Yesterday we filed our paperwork for my candidacy for State Senate district 31. Snow, sleet and below freezing temperatures 🥶 couldn't stop our team. A huge THANK YOU to everyone who helped!"
Tom Maillard for State Representative
Today I made the trip to Springfield and officially filled my petitions for State Representative!!! We couldn't have done this without the support of so many residents who want to see us bring progress to Illinois. With the help of the many members of #TeamTom who spent countless hours knocking on doors and attending events, this is only the beginning. I will spend the upcoming months meeting with more neighbors in District 62 to hear their concerns, and I am committed to be a leader ready to serve on day 1.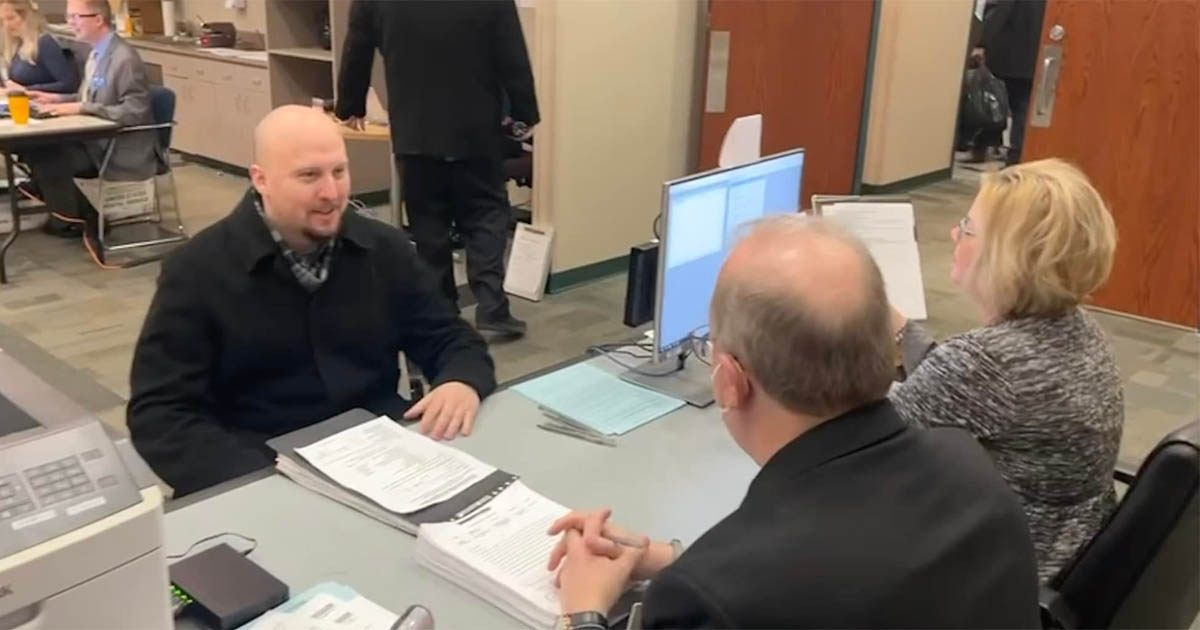 Laura Faver Dias for for State Representative
My paperwork for candidacy for State Representative of the 62nd Illinois House District was officially filed today. I have spent my life in service to others and my community. I look forward for the opportunity to run to serve the people of District 62 and our state with ethics, integrity, humility, and hard work. Thank you to everyone who signed my petition, volunteered, and knocked on doors. My campaign is a team effort of people working together to bring about good change for our communities. If I'm elected I will lead with that same spirit of service, humility, and collaboration.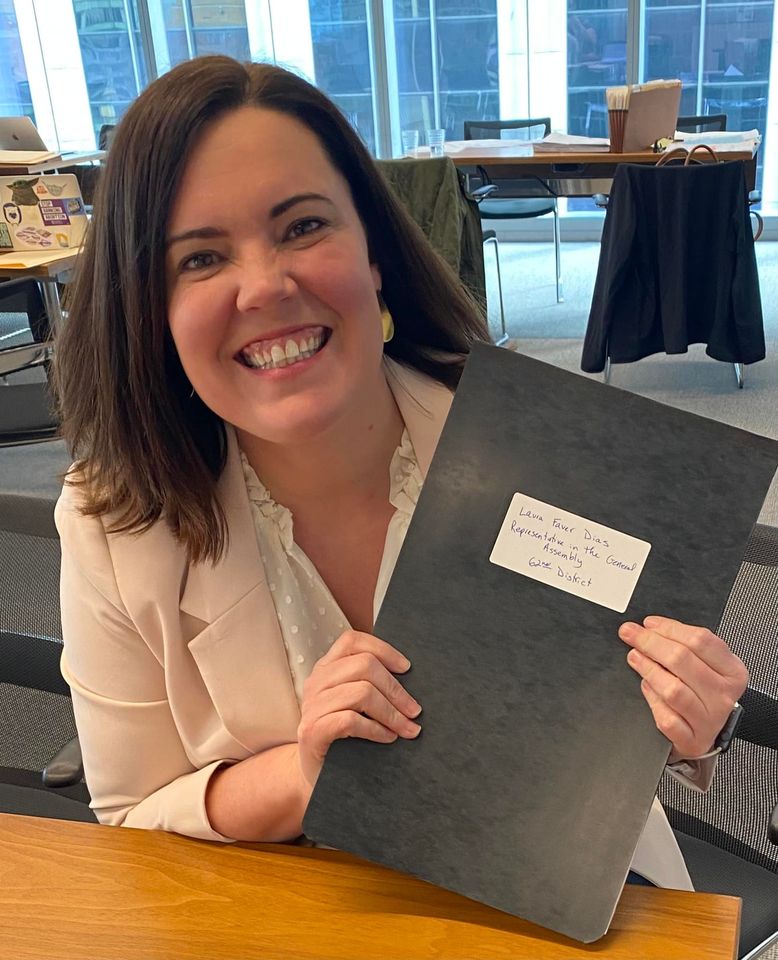 Anthony Vega for Lake County Clerk
Earlier this morning our attorney reviewed our statement of candidacy and our petitions. We are set to file first thing Monday morning with the Clerk's Office. Because of you we were able to hit the ground running and not only did we reach our goal but surpassed it! THANK YOU!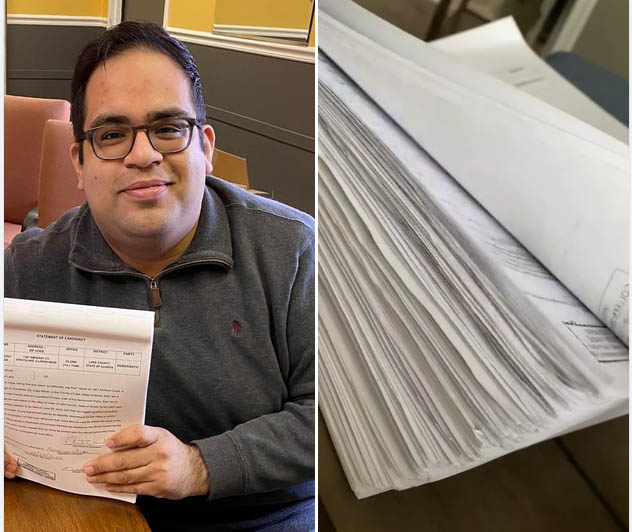 Gina Roberts for Lake County Board
I'm so excited to have officially filed my petitions to get on the ballot and run for re-election! To all of those who signed or circulated my petitions, thank you! I couldn't have done this without you.